DRS is at the heart of all the communities in which we operate. We take our corporate and social responsibilities very seriously and all employees are committed to making where they work and live better places for everyone.
DRS's open day is revered as one of the best in the industry. All money raised at the open day is then used to provide grants for local charities across the country. At 2019's open day over £10,000 was raised.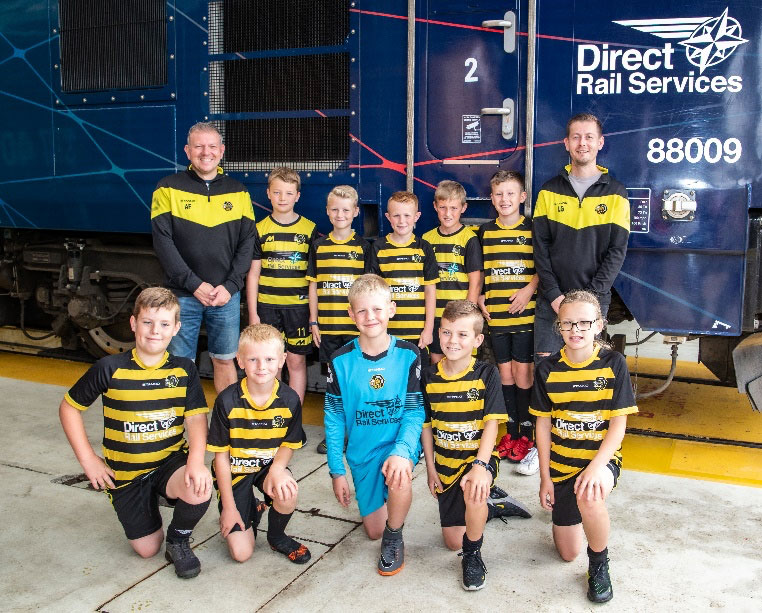 Sponsorship and Donations is where the money raised from the open day is distributed. This is where colleagues or their friends and family can apply for sponsorship. We donate to a variety of causes – youth football teams, national charities, local projects and appeals. Last year we donated more than £25,000 for good causes through the group.
DRS is a proud member of Community Rail Cumbria providing vital funding, expertise and volunteers. Last year they won an award at the Association of Community Rail Partnerships (ACoRP) Community Rail Awards which celebrated the partnership working between Turning Point, Community Rail Cumbria and DRS, highlighting how the railway can have a profound and lasting impact on individuals, and how rail is now deeply embedded in the structured programmes of recovery from drug and alcohol dependency.
The Boot House is a project DRS were proud to work on. This is a basic but perfectly located bunk house in the village of Boot in the Eskdale Valley, Cumbria. Cumbria Education Trust, a not for profit organisation, use the facility for school trips which gives the opportunity for many young children to have an active, adventure experience for the very first time. The team of volunteers renovated the building making it a much more accommodating and comfortable for its guests.
Last year DRS took part in Cumbria Pride, a county-wide event celebrating LGBT+ communities and promoting equality and diversity for the public benefit and counter discrimination against LGBT people across Cumbria. A team took part in a march across Carlisle with specially designed DRS pride flags on display to demonstrate the company's commitment to the LGBT+ community and diversity within the workforce. We also flew our pride flags at our Carlisle head office.
Employees can also take five additional days leave to work on volunteering projects or help their community.
DRS is proud of our Science, Technology, Engineering and Mathematics (STEM) activities in schools and encouraging an interest in the rail freight industry.
Last year, DRS took part in the first Lego League Junior, which takes place at Stanwix Primary School, Carlisle. This involves helping a group of year five pupils with their Lego League project, in which they must explore a real-word scientific problem within their community.